---
17 MIN READ
Which Customer Success Analytics Platform Is Right For Your Business?
An In-Depth Review Of Totango vs. Gainsight vs. Bluenose
Churn. Retention. Customer Success. Renewal. These measures are the lifeblood of any subscription business. They are also the KPIs of the Customer Success Manager. As the software industry shifts en masse to software-as-a-service (SaaS), this role is exploding – and several sophisticated tools are being brought to market to serve its practitioners. Perhaps the most central tool is the "customer success analytics platform" that promises to take your customer data and provide insights to move those KPIs in the right direction.
At Learndot, we are both a SaaS company and the developers of a customer education product complementary to these platforms. We wanted to make sure we knew the lay of the land.
Representatives from three of the leading customer success platforms were kind enough to give us personal demos: Co-Founder/Chief Customer Officer Omer Gotlieb of Totango, Chief Customer Officer Dan Steinman of Gainsight, and Director of Customer Programs Keri Keeling of Bluenose In this article, we'll share what we learned about the strengths and differing functions of each platform. We hope this will help you choose which platform is the best fit for your business.
Dan Steinman is the Chief Customer Officer at Gainsight. Prior to Gainsight, Dan was the VP of Customer Success at Marketo. He is a recognized domain expert in the area of Customer Success, especially in the SaaS market. He's honed his craft at companies both big (IBM, SGI) and small (11th employee at Epiphany, Co-Founder at NearbyNow).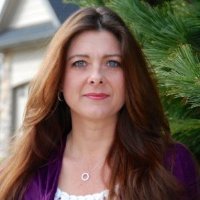 Keri Keeling is Director of Customer Programs at Bluenose. She is results-driven Customer Success leader with deep experience in helping SaaS vendors build and grow their Customer Success teams and efforts. With nearly a decade of experience, she has built Success teams for companies that range in size from startup to publicly-traded.
Omer Gotlieb is the Chief Customer Officer & Co-Founder at Totango. He has dedicated most of his career to helping businesses deliver value to their end users. He is an expert in the field of Customer Success and frequent speaker at industry events. He has helped define and implement Customer Success practices and strategies that are used as benchmarks in the SaaS industry. He was previously VP and GM of the Service Providers Division at MTS, and Senior Account Manager at Addwise.
We focused on providing answers to the following questions: How does each CSM platform choose which data to integrate? How does each platform source data, and what does each platform do with the data they pull that ultimately helps CSMs and management teams tangibly improve their success campaigns? Finally, which platform is right for your business based on factors like your customer base, company maturity, which CRM you use, and your budget?
Note: This is a dynamic, rapidly evolving market. If you are reading this two years after publication, take heed. Moreover, this review is not a comprehensive survey. There are other players in this space worth a look that we did not demo such as Scout Analytics.
To start with, let's explore how each CSM platform approaches data.
Totango
Totango is built on the idea that customer success is all about understanding, measuring, and delivering business value to customers. To do this, Totango's platform is focused on identifying and monitoring "leading indicators" that help SaaS companies predict at-risk customers and proactively drive positive customer experiences.
Totango pulls in data from multiple systems to assemble a rich profile of every customer, including a predictive health rating and an "engagement score," which is computed based on data science and machine learning. According to Totango's Omer Gotlieb, this is the company's unique advantage that attracts data-driven, customer-centric SaaS companies to use Totango – from enterprise accounts like Zendesk and Autodesk, to mid-size companies like Optimizely and SendGrid, to startups like Unbounce and Crittercism.
Totango integrates with Salesforce and offers a Force.com app that most of their customers use. They have also built their own big-data Hadoop infrastructure. Totango offers two ways to source data: adding Javascript to your application to collect real-time product usage data, and/or pulling from Salesforce or other backend enterprise systems for data on support tickets, survey results, entitlements, billing history, and more. Based on how customers use Totango, it appears the platform's strength is how it operationalizes usage data. According to Gotlieb, research suggests "90% of churn is preceded by poor product usage." The most important thing for a SaaS business is making sure customers are using your product and getting value out of it. Gotlieb said looking at support tickets and other such metrics is "important but they can't predict churn...for example, you could have a customer with no tickets either because they are totally disengaged or because they're very happy."
Totango's approach of instrumenting your application has two primary advantages according to Gotlieb: (1) it eliminates the significant expense and resources involved in manually uploading data; and (2) it provides high-fidelity signals that Gainsight and Bluenose miss based on their data aggregation approach. Important engagement metrics are offered 'out of the box' instead of spending months of engineering work to gather such insights.
Data extraction from and to Salesforce is a built-in feature of Totango, available on all subscription plans and for all users. The process involves installing a Salesforce Package which then automatically connects the Totango and Salesforce data model. According to Gotlieb, this actually gives the customer the best of both worlds: All data in Salesforce is reflected in Totango (and vice versa), allowing for incorporation of any data point from the CRM into the CS platform. The massive amounts of usage data required to create meaningful insights are stored and managed in a highly optimized Big-Data cluster, utilizing state of the art machine learning and predictive analysis techniques which Gotlieb said is unattainable with data stored exclusively in the Force.com platform.
Gainsight
Gainsight offers its customers choices when it comes to measuring customer health. If a customer wants only real-time usage data, Gainsight accomodates (but does not recommend) that. If the customer wants to include survey results, invoice history, marketing engagement, support history, etc. in their customer health scoring model, Gainsight can add those pieces, too. Gainsight also offers several choices in terms of how data is brought from the source system(s) into Gainsight including APIs, ETL tools, real-time data capture (for usage data) SFTP, and more.
Gainsight stakes the claim that product usage isn't always the most important indicator in churn and renewals and overall customer success, especially for larger enterprises and non-SaaS companies. A Force.com app, Gainsight is completely built upon Salesforce's platform, which Steinman says provides significant advantages over 3rd party apps which have to perform scheduled synchronizations.
Gainsight sources multiple data streams to create scoring and action plans around "customer health." Unlike Totango and Bluenose, Gainsight can keep its data behind Salesforce's firewall, which Gainsight's Dan Steinman said is a security advantage that allows them to secure larger, security-minded enterprise customers like Marketo, Callidus, Marin Software, and Xactly. Gainsight also offers a hybrid data-storage solution built on MongoDB and Heroku allowing much more sophisticated data analytics and offloading storage requirements from Salesforce if that better suits the customer's needs.
Gainsight's onboarding process, if more than just real-time usage data is desired, involves extracting data from multiple kinds of health-related data, including support tickets, product usage, survey results, NPS scores, billing, and more. Steinman said this process expands the value proposition for Gainsight but is moreresource-intensive (Steinman called it "very hands-on"), which is one reason why Gainsight is often appealing to enterprise SaaS companies, both SaaS and non-SaaS, who are mature enough to have this data and who understand the return on this investment.
Steinman said Gainsight is able to draw much of this data from Salesforce, which is a clear advantage if customers use that CRM, however, Steinman said they are also very much able to work successfully with customers who use another CRM like NetSuite, for example, by giving them a license to access Salesforce.com without the CRM functionality layer.
Gainsight's feed of data is loaded as frequently as the customer wants, including real-time for usage data, while Totango, by default, offers real-time data load and Bluenose's Force.com app can provide data dumps every 3 hours. Steinman said that one of the things driving the explosion in customer success applications is that, for the most part, CRM solutions offer only snapshots of data, not time-series functionality, and Customer Success teams rely heavily on trends. As many who use it are painfully aware, Salesforce doesn't even store or keep track of pipeline history. All of the customer success applications address this challenge directly by gathering and storing data over time so that trending analysis is possible.
Bluenose
Bluenose draws from the Business Intelligence (BI) space, inheriting multiple data sources that contribute to customer health, aimed to help CSMs, CFOs, and CEOs do better revenue forecasting and, of course, customer success/account management. Bluenose has built a version of their interface on the Force.com platform that can compete with Gainsight. By doing this, they've made a clear investment in attracting Salesforce.com customers. Bluenose's Keri Keeling called Bluenose's approach to data, "agnostic." Bluenose, like Gainsight, will build data connectors on behalf of the customer.
As mentioned previously, Bluenose does not do real-time data loads as Totango does. Keeling said real-time data extraction "isn't necessary for effective usage," as displaying data trends over longer periods of time is more important than instant updates which can "create noise" for CSMs. Bluenose cares more about time series data and revenue forecasting models that are valuable to CSMs and CFOs alike.
Next, how does each platform make use of the data?
Totango
Totango's tagline is "know which customer needs your attention and why." The solution acts as an early warning system alerting CSMs when customer health or engagement drops or specific churn signals are triggered.
Totango has a highly configurable health model that allows companies to set up different health scoring models for different customer segments such as onboarding accounts versus established accounts, or enterprise customers versus SMBs. Totango also calculates an engagement score for each customer based on data science and machine learning. According to Gotlieb, "we don't just aggregate data from other systems and package it up. We give you intelligence on your customers' health that you wouldn't otherwise know."
Gotlieb said some of the largest SaaS companies in the world including salesforce.com, Zendesk, Autodesk, and many more meticulously monitor product usage. And not just within the customer success organization. CEOs and senior executives of leading SaaS companies are focused on understanding user behavior and what's working/not working for customers.
Customer success home view: team members get alerts on accounts that require action and can follow up.
Because of the fine-grained data that Totango automatically collects from your application, it is also positioned to help companies spot opportunities to drive deeper engagement with customers. For example, when you launch a new product or feature, you can monitor adoption and engage users differently based on their adoption level: Users that have fully adopted the new product can be asked to fill in a satisfaction survey or provide an endorsement, users that have yet to fully adopt the new feature can be invited to a webinar, and those that have not used it can be introduced to the feature through contextual nurturing emails.
The solution is also able to spot user-level insights and trends that companies may want to exploit – e.g., who are your power users, or which teams within an account may be not adopting your solution. It can also surface insights such as which customer segment or vertical is most and least successful with your product, or notify you immediately when an admin or executive sponsor leaves. All these are important insights that help the customer success team scale and grow.
Exactly how a company should engage with customers is flexible, i.e. it can be through one-to-one CSM outreach, one-to-many programs (e.g. new feature webinars, training sessions, etc), or through automated campaigns. Totango has an integration with Salesforce to push customer insights back into the CRM system for CSMs to consume and work off.
Totango is integrated with Salesforce: CSMs can now use Totango right inside Salesforce.
Totango's platform also integrates with popular marketing automation solutions such as Marketo, Eloqua and Pardot to deliver personalized drip campaigns to application end-users, based on what they've done or not done within the application. This is where the granular nature of Totango's usage information is particularly effective for customer success teams working at high scale – as they enable campaigns that drive product adoption or improve the onboarding flow of new users. According to Gotlieb, this allows companies such as Zendesk and Autodesk with thousands of customers to drive customer success and engage with their customer base in a scalable yet contextual and relevant manner.
In terms of users within SaaS companies, Totango provides features for both VPs of Customer Success and Customer Success Managers. Customer success executives use Totango to manage their teams and monitor actions and status on customer health issues. CSMs can live inside "CSM Home," which allows them to manage more of their day-to-day workflow inside the application. With CSM Home, each team member gets a personalized dashboard of their customers that require attention. The CSM can manage their follow-ups, and document their actions to ensure every customer is getting the attention they deserve.
Gainsight
Gainsight considers many factors for customer health and its system automates the workflow for a CSM much as Salesforce automated the workflow for sales teams. Through a fairly intuitive process which CSMs can customize, Gainsight's platform supports customer success workflow pipelines which are actually very similar to sales pipelines. These pipelines can be used in order to understand exactly where a customer is in the process of being supported by a success person or team, and, as an added benefit, can also be used as a CSM management tool for larger companies with multiple CSMs.
Gainsight's customer success cockpit automates workflow for CSM teams.
With Gainsight, managers can have a customer success pipeline conversation with their CSMs. CSMs can discuss with their manager how many new Calls-To-Action (issues, events or opportunities) have come in last 30 days, how many closed last 30 days, how long its taking to close alerts and more. "Essentially," Steinman said, "we can have the exact conversation with our CSMs that every VP of sales is having with one of their sales [people] right now." It facilitates the operationalizing of customer success in much the same way CRM systems have done this for sales.
A view of a CSM's Gainsight Home Dashboard
Steinman explained that Gainsight works particularly well for larger CSM teams where multiple CSMs report to a VP of Customer Success. He would know – he created and scaled the Customer Success group at one of the world's leading SaaS companies, Marketo, prior to joining Gainsight. The scorecard pipeline seems like a very easy-to-use tool with a pretty slick "drag and drop" interface. It's very simple to move customers down the pipeline (from green to yellow to red, so to speak) as their issues are resolved by the CSM team.
In their health scorecards, Gainsight includes product usage, but Steinman is quick to point out that there are other things that Gainsight believes make up overall customer health. For instance, how often do customers call support? What level of severity are their support cases? Are customers doing references for you? Do they log in to your community? How do they interact within that community? Do they pay their bills on time? What do they do with your marketing emails, are they being read/unsubscribed?
Steinman said, "There are 10 more things that are factors in your customer's health. Most enterprise companies feel the same way. Eight-person startups only care about usage. At that immature state of a company that's the one thing that matters by far the most. Enterprise? They don't believe it's the most important piece of data or the whole picture." Steinman's comments speak to the fact that Gainsight is very clearly positioned to mature SaaS companies with very different needs than early stage startups.
A nice new feature from Gainsight is a seamless integration with LinkedIn that shows if your champion at your customer's company has changed roles. There are clear benefits for being in the know about who your customer sponsor is, and if they migrate to another company it's helpful to know in order to take appropriate action. Sponsor updates are available only as a manual feature in Bluenose. Totango has a different approach to tracking sponsor updates, or for example, when a system admin (who in charge of managing your application) leaves their company. Totango provides alerts on such changes directly based on real-time updates from user records inside the application. If a sponsor or admin leaves, it may take several weeks before the individual changes their LinkedIn profile. So there could be a lag in getting notified if you rely only on LinkedIn -- and this could mean a loss of precious time in responding to the situation. With Totango, a company would get an immediate notification as soon as the user's record is changed or login is deactivated.
Bluenose
Bluenose's Keeling was quick to point out that Bluenose "is not a product management engine." They position themselves differently from Gainsight, which is highly focused on the pipeline process of a CSMs daily activities. Though Bluenose is not explicitly a management application, it can help provide some info that is helpful for CSM teams who are looking to automate their workflows if a CSM is willing to put together a process for them tied to Bluenose data.
Bluenose creates this visual to help users make sense of of product trends usage over time.
Bluenose's "Tree View" is a nice visual representation of how a customer is consuming the product and/or whether they're getting ROI of the platform, but the data displayed isn't clearly tied to workflow actions. Bluenose puts the onus on CSM to know the "use case" feature and functionality desired by their customer. They offer out of the box presets for this but have found companies prefer to set their own "use case" features. They assist with this during the onboarding process. They do offer alerts (as all three platforms do) but again, these processes seem to be more manual in Bluenose at this time. Bluenose's customer health scoring functionality is very customizable, and leadership from your company will need to outline the steps. At this time, work management needs to happen largely outside of Bluenose, though there is a projects feature that could be built out to offer more work management capabilities.
Bluenose sliders are used to create a custom customer health points system.
Bluenose, like Gainsight and Totango, uses green, yellow, red color coding for identifying the health of a customer.
Keeling mentioned the platform is actually deployed with suggestions on CSM tasks. For example, with low or no touch customers, Bluenose will allow you to take customer info and put it into Marketo for a nurturing campaign. Bluenose will offer recommended strategies to customers who want them, but leadership from your company should have process recommendations.
Who is each CSM platform meant to serve?
Totango
Totango prides itself on the fact that its customers includes enterprise companies like Zendesk and Autodesk; mid-stage companies like Optimizely and SendGrid; as well as startups like Unbounce, and Crittercism.
According to Gotlieb, the underlying commonality is that these are all smart companies that understand the value of data and how it can be leveraged to drive revenue. SaaS businesses recognize that in order to run customer success at scale, the most important thing is making sure customers are using your product and getting value out of it.
Totango sees this as another step toward the consumerization of enterprise technology. According to Gotlieb, companies such as Amazon.com and Netflix have proven that businesses that really understand their users have a clear revenue advantage. SaaS companies need to be as nimble and agile and use data the same way to drive customer success and engage users.
Totango says it processes data on over 2 million accounts across its customers, indicating that this is not a play for only small companies with a handful of customers.
Gainsight
Gainsight has SMB as well as enterprise sales teams. Steinman said they specifically are not the right fit for "Eight-person startups looking for a $250/month solution." Steinman said their steeper price tag qualifies out customers who "aren't serious". "We want customers who will be serious and successful, and that is defined by those who are willing to pay for services required to do this right." Steinman suggested once a company passes 50-100 customers, and they "have to get serious about this," is a good time to use Gainsight. They also work with customers who only have 20-30 customers if they are prepared to invest in Gainsight and are "clearly preparing for growth."
Bluenose
Those from the Business Intelligence (BI) space may feel most at home with the platform. "We bring BI approach and take step further to use predictive analytics. Backend data acts in a way that watches and tracks what's going on with account to forecast on customers," said Keeling. Bluenose considers itself positioned for the "subscription economy" at large, meaning they are open to working with companies beyond software like Telecommunications. Keeling, whose background includes a decade of Telecom experience, said that down the road Bluenose would be adaptable for companies that may not be software companies but who deal with subscriptions, though their focus is currently "laser-focused on SaaS companies of any size."
The Bluenose target audience includes: CSM leadership reporting/Business Intelligence and account management, as well as CFOs who want basic predicting revenue and cash-flow and are also interested in corporate health as relates to bigger conversations like bias.
Which platform is best for your company?
Totango
Totango is a good option if you accept the notion that as a SaaS company nothing is more important than understanding and driving customer behavior. According to Gotlieb, every company uses tools such as Google Analytics or Omniture for their website. If you believe you need to run customer success based on the same level of insight for your application, then Totango is the way to go.
The solution is well-suited for companies that need to drive customer success for hundreds or thousands of customers at scale. Relative to Gainsight and Bluenose, it is quick to set up and begin using, making it attractive also for mid-size companies and early-stage startups.
Gainsight
You're in Gainsight's sweet spot if you're a larger enterprise with many data sources you want to be considered as you manage your customer success campaigns. If you think customer success needs to account for far more than product usage, have a large CSM team you'd like to help manage through a workflow pipeline, and are already on Salesforce, you'll almost certainly appreciate Gainsight most. Even if you're not a Salesforce customer, you may still find Gainsight to be the right choice – particularly it you're a mature enterprise SaaS company with 50-100+ customers.
Bluenose
Available as both a Force.com app and a standalone application, Bluenose seems best fit at this stage for companies who align with the BI space. They can be deployed quickly and have an impressive modern big data infrastructure. They do have customers in the SaaS space, including SMBs and larger operations like Blue Jeans Network. There's plenty of data forecasting that helps CFOs and CEOs, but it's still too early to know exactly what Bluenose will do better than Gainsight, whom it sees as its primary competitor.
Conclusion
As we noted at the top, this is a rapidly evolving, exciting space. Of these three platforms, Bluenose is the youngest and we will be watching closely to see what direction they take over the next year. If you are seriously considering an investment in a customer success analytics tools, we highly encourage you to demo all of these platforms. As a subscription business, the insight these tools provide will be absolutely core to your business. And it won't be a small investment. It's worth getting right. We want to thank Omer from Totango, Dan from Gainsight, and Keri from Bluenose for their time and help in putting together this article. They were each a pleasure to work with. You should give their companies a call.
Originally published Jul 17, 2014 7:26:00 PM, updated Jul 6, 2015