---
4 MIN READ
Success Story: How Chef Uses the Learndot LMS
"We were smitten with Learndot the first time we saw it..."

Brian Turner, Director of Learning Strategies at Chef.
Here at ServiceRocket, we love helping companies create more value from the software they use or sell. We create learning products and training that speed the adoption of software in the business world.
One of our customers is Chef, a leader in automation for DevOps. Chef chose Learndot to build a customer training and certification program teaching their users how to automate using Chef's infrastructure.
Here is their story.
Why Chef Needed Learndot
Chef was looking for a learning management system (LMS) that could take their Customer Education (CE) program to the next level. They needed to solve some major issues, including:
Inefficient course scheduling and the inability to create learning pathways for students.

Inability to track accounts and past learning.

Lack of a solution that certified their learners.

Lost opportunities for additional training and/or product sales because of a lack of visibility into their students' characteristics (past training, product purchases, time to finish training, etc.)
What Chef Was Looking For
Chef wanted an LMS that made training administration easier for them, as well as delivered a best-in-class experience for students. Criteria included:
Automate class scheduling to deliver courses for beginner and immediate users.

Deliver courses to learners across the world.

Be easy to use.

Match the look and feel of their brand.

Be capable of creating and tracking learner pathways for their students.

Integrate with their existing tech stack, such as Salesforce and a third-party testing application used for proctoring, testing, and certification.
"Throughout the sales process we met with key stakeholders who reviewed every feature and criteria we were looking for in an LMS and answered every question we had that our needs would be met or exceeded,"
- Brian Turner
Results at a Glance
Time savings: They've saved 30% administrative time through the simplified scheduling, no missed sessions, resource management, and attendance tracking.
Revenue increases: Chef created a brand-new revenue stream through the Learn Chef certification program.
Clear learning pathways: Chef Learners ("Chefs") now have a dynamic pathway from beginner to intermediate to advanced Chefs through the Learn Chef program.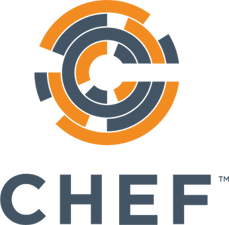 Life at Chef After Learndot
Adding a Training Subscription Service
Chef has seen such an increase in demand for their online training content that they're planning on adding a subscription training model using Learndot's subscription functionality. They currently only sell these subscriptions to current customers who purchase on-going support, so they plan to create training-as-a-subscription in the future outside of the support subscription.
Offering Limited Time Training Programs
Chef will be using Learndot's scheduling flexibility and student reports to offer limited time training courses as well, which will allow them to curate training based on demand and market fluctuations.
"We're now better able to capture learner information to get better insights into who is coming to courses, who is using it and what their learner pathway will be that we didn't have before," Julie Shaffer, Training Operations Manager at Chef.
Train Internal Chef Staff
Given the success they've had with Learndot and their customers, Chef is planning on setting up internal training programs for their employees as well.
Explore Further Tech Integrations
Chef is pleased with the current integrations they've created with their current tech stack, but they're also looking forward at exploring it even more. Specifically looking at some adjustments they want to make to their Learndot/Salesforce integration to develop Salesforce reports to track their reduction in customer churn due to better training. These reporting enhancements will lead to further optimizations they can make in their sales and training plans.
Conclusion
With Learndot and ServiceRocket, Chef is able to constantly iterate on leveraging data-backed insights to satisfy the changing preferences of their customers and learners in the corporate world as they adjust to the demand for more online self-directed learning and instructor-led training.
---
Originally published Apr 24, 2017 10:19:58 PM, updated Apr 24, 2017