---
6 MIN READ
Advice on Building Your Customer Education Dream Team
Danielle Tomlinson knows a thing or two about building a customer education team. She's successfully lead customer education teams at SAP and Redhat and has now built the education services team at Hortonworks from scratch.
Because she's so passionate and interested in customer education, Danielle's dedicated a lot of time and effort into building the best customer education strategy—and team—at Hortonworks. She's seen first-hand the impact of education programs on a company's bottom line and knows how to build a successful customer education team.
In this post, we'll share some of Danielle's ideas on how to build a customer education dream team, including information on the roles and skills you need in your team, as well as the importance of internal collaboration with other teams in your company, like sales and marketing.
Where to Begin
Technology companies are often stuck in the traditional mindset when it comes to hiring new staff. They hire the people that build their products first (like software developers) and then the people who sell the products (sales people, both inside and outside sales reps).
Customer education is often an afterthought and certainly not thought of as a revenue stream for the company as it grows. In her experience, however, Danielle has seen how customer education can be a revenue stream unto itself, generates additional revenue through increased software adoption, upsells, renewals, and customer advocacy to the marketplace. She's also seen it lead to new revenue expansion through product enhancements developed from ideas that come directly from customers. Increased revenue can be realized through so many different avenues, yet they're all directly attributable to customer education.
Your First Hires
To start a customer education team, Danielle recommends starting with content developers. "After all," she said in a webinar with ServiceRocket, "You need something to sell." A good education content library makes it easier to make the business case for more resources and budget later on.
The next role Danielle likes to bring on board is a training coordinator. A coordinator ensures that your content developers and delivery people are free to focus on what they do best and not worry about logistics and administrative tasks surrounding the education programs.
The third initial person Danielle recommends bringing on board is a training manager. This may seem like a no-brainer, but at the start it may not be necessary to have a manager specific to training and education. As you build up your education programs, you'll see a need for more structure, processes, etc., so a manager can help with that.
Scaling Into An Intermediate Education Team
As your customers mature into more experienced users of your products, you'll need to create different education programs to keep them interested. Danielle calls this moving from "How To and instructional" training into content that helps customers truly see the value of your products and how it helps in their specific situation. At this time you'll also need to scale up your education team and bring in people with specific skillsets and experience to help you grow alongside your customers.
Roles for Oversight and Infrastructure Help
A training manager that's in charge of overseeing the entire team can help identify the needs early and prepare for them before they become an emergency need. An operations manager can offer infrastructure and technical support to the training manager and team as a whole. Danielle mentioned how her Hortonworks education team includes an LMS administrator who works with the company's IT team to ensure they have all their specific IT needs covered.
Roles to Scale Education Outreach (Partnerships)
A business development person is also useful to help the education team scale up to serve a wider audience if you assign them to develop strategic education partnerships. Entering a partnership ecosystem can reduce education costs to your company while expanding your footprint in your industry. Hortonworks partners with education companies who have customers that overlap with theirs, so they know they'll have more opportunities to get their content out to relevant customers.
Danielle explained that they have a formalized partnership requirement list so that partners bring a certain level of responsibility and accountability to the relationship. "We require one partner stream to have certified instructors that are qualified to deliver our content on our behalf," she explained. "While all partners must have the technical and/or instructor resources to scale up and teach our content as we grow our customer base."
Partnerships are a great way to generate more customer education revenue and build out a workforce with minimal investment on your part. You can then use the increased revenue to develop more partnerships and create a more formal and/or robust internal education framework, processes, and resources.
How All the Pieces Fit Together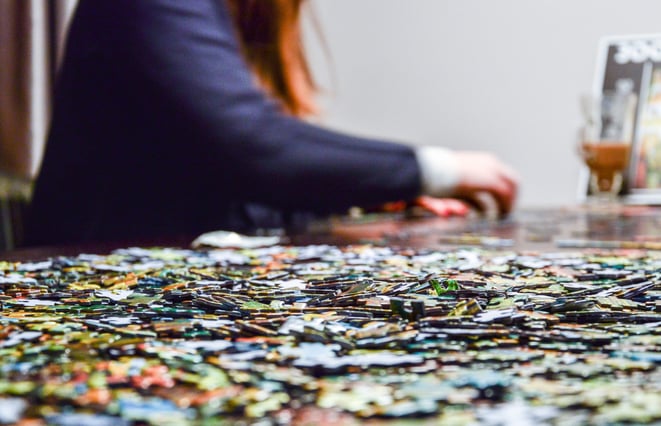 As your customer education team grows and expands, you'll reach a point where you need to re-organize. It could be because your team has grown to a size that you can have an individual team with all your education professionals on it, so you need to repatriate the team members. Or it could be that you're looking to place your education roles under other teams to get more visibility outside your team.
Regardless of your motivation, it's important to have the full view of your customer education team and see how it fits within your organization.
We've previously talked about the Enterprise Software Training Maturity Model and how it impacts customer education and success. Here's a quick review if you've forgotten:
Depending on your company's growth stage and also your education program maturity, you'll want to use an organizational model that works for that stage. As your education program moves through these stages, your education team will morph and evolve.
Danielle talked about some of her experiences with this and how her teams have started small, were absorbed into some larger teams like sales and/or IT, and how she was able to bring some of those roles back onto a dedicated customer education team as they moved towards that final "optimizing" stage.
Advice from a Customer Education Pro
One thing Danielle wished she'd thought about earlier in her team's evolution was getting plugged in to operations sooner. She mentioned how one of her LMS coordinators moved into an LMS/Systems Management role on the Sales Operations team and how it was key to growth for her education team.
This LMS manager/administrator brought an education-/LMS- specific voice to the operations team which was critical. Operations and IT teams often don't have the right perspective when it comes to LMS and how it integrates into the existing tech stack, so the LMS manager was able to bring that perspective to discussions early on and ensure that the education team was able to work and deliver efficiently and effectively all the time. No more delays in getting data or reports out to upper management, or missteps when it came time to integrate the LMS with the CMS or other marketing tools the company was already using.
Want to get more in-depth information on how to set up your customer education dream team?
Share your experiences in the comments about how you've built your customer education dream team.
Originally published Apr 17, 2017 8:56:10 PM, updated Apr 17, 2017